Plan your school visit
We offer pupils a tailored visit to support their learning on Judaism, immigration and the Holocaust era. We have several spaces available during a visit, from the Synagogue to the newly-opened Study Centre with new displays in the Succah, and other exhibitions and interpretation throughout the building. These facilities and the new interpretation of the building and collections will enhance the understanding of pupils, helping them to make sense of Scotland's Jewish heritage and demonstrate its place in the wider Scottish history and culture. A visit to our spaces supports Curriculum of Excellence study areas in Social Studies (including History), Health and Wellbeing, Religious and Moral Education and Literacy across the curriculum with emphasis on showing, talking and listening.
To plan a school visit, we offer a number of visit options, which can be combined: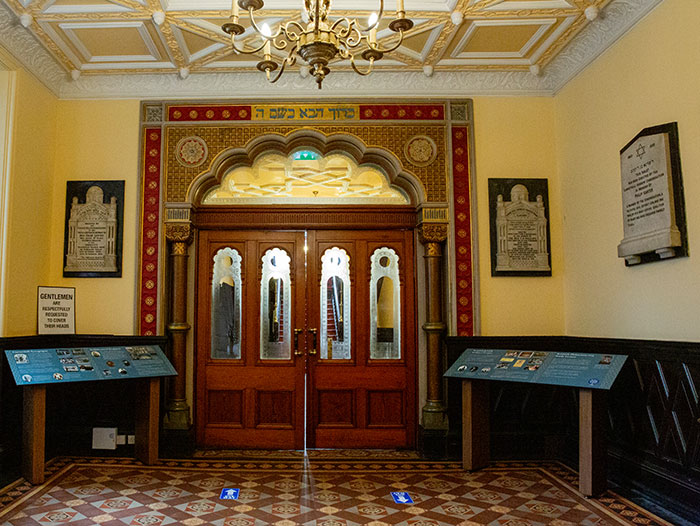 Synagogue Tour
A guided visit around the oldest purpose-built synagogue in Scotland, opened in 1879 and still used as a place of worship.
Kashrut- Jewish Dietary Laws
Visit the Synagogue kitchen and explore the Jewish dietary laws set out in the Torah that still underpin the Jewish way of life for many.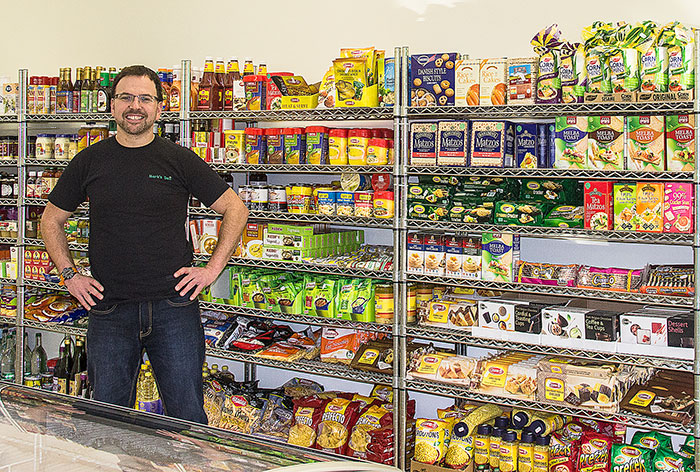 Immigration –
A New Life in Scotland
A guided viewing of the exhibition, exploring where Scotland's Jews came from, their reasons for migration and what they did here.
The Scottish Holocaust-era Study Centre
Working in small groups, pupils find out about an individual who came to Scotland as a refugee before the outbreak of the Second World War.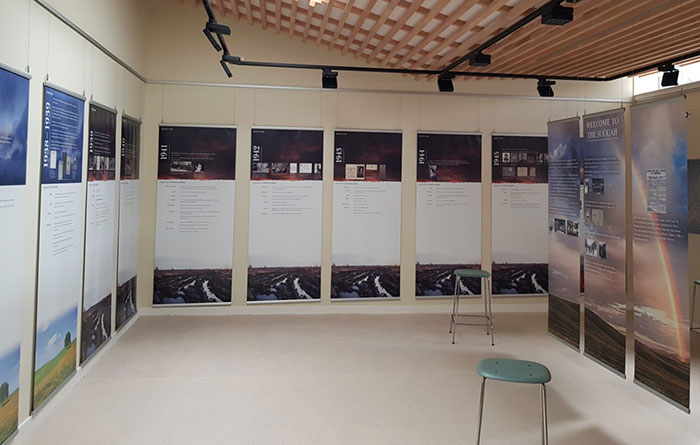 Holocaust-era Display
The display in the Succah includes an illustrated timeline and panels showing events leading up to the Holocaust in Germany, how people responded in Scotland and how refugees found safety here.
A new and very handsome synagogue
A guided viewing of our special exhibition on Scotland's oldest synagogue and the people who built it, on display in the Function Room.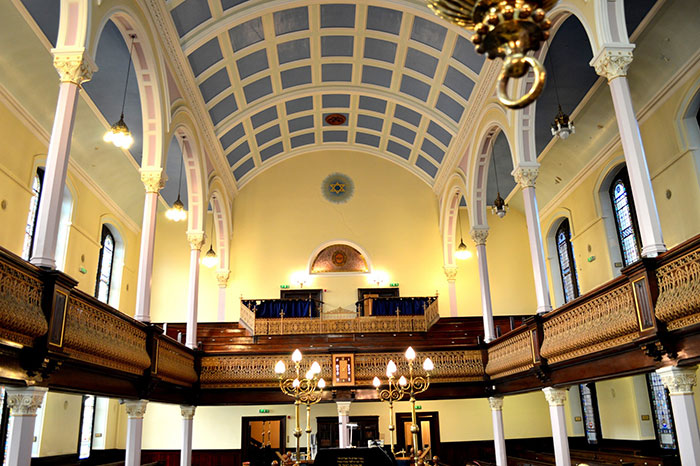 For full information about all visit options:
The school visit menu is primarily suitable for upper primary and secondary-age students. Younger age groups and non-school groups are also very welcome to visit the Synagogue, please contact the Heritage Centre by email or phone to discuss what we can offer.
Book a School Visit
To enquire about booking a school visit, please download and email form to info@sjhc.org.uk or phone 0141 332 4151 to discuss further:
Apply for a Travel Subsidy
Thanks to generous assistance from our funders, we are able to offer financial assistance to schools for travel costs. Any state-funded school whose visit will include the Scottish Holocaust-era Study Centre or Succah display, can apply. These resources are aimed at Primaries 6 & 7, and Secondary school. Schools in areas with high indicators of multiple deprivation will be eligible for a higher rate of assistance.