The Scottish Holocaust-era Study Centre
The Scottish Holocaust-era Study Centre is a brand-new resource, opened in 2021, designed to support school visits and to assist researchers and visitors of all kinds. In the display in the adjacent Succah, visitors will find out how people and organisations throughout the country helped the refugees who came to Scotland from Nazi-occupied Europe. These facilities, and the new interpretation throughout the building increase the understanding of the Jewish community's heritage and demonstrate its place in wider Scottish history and culture.
Resources available in the Study Centre for visiting researchers include:
Digitised run of the Jewish Echo weekly newspaper editions from 1928 to 1950.
An illustrated digital catalogue of over 2,500 items from the SJAC Holocaust-era collections.
The Scottish Jewish Archive Centre's specialist Holocaust reference library.
School groups will be able to use the hands-on learning kits, which are based on the Archive Centre's Holocaust-era collections. Pupils will see original items from the collections and handle facsimile documents and photographs in the learning kits to discover the stories of three individual refugees and their families: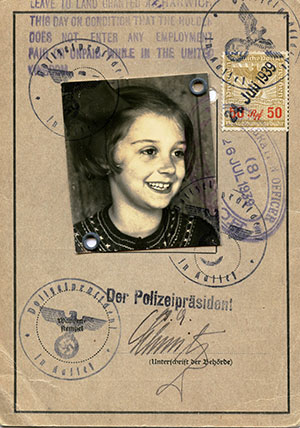 Dorrith Sim (Oppenheim)
Dorrith came from Kassel in Germany to Scotland on a Kindertransport at the age of 7.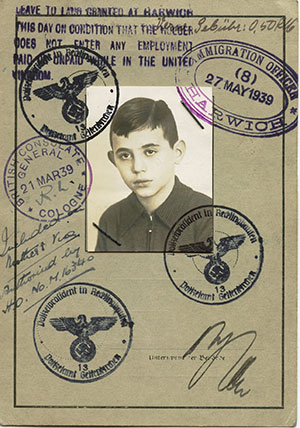 Ernst Marchand and his mother Irene
The Marchands came to Scotland from Gelsenkirchen in Germany in May 1939, when Ernst was 10. Irene became a housekeeper for the Garnethill Refugee Boys Hostel, which was set up next to the synagogue.
Hilda Goldwag
Hilda came from Vienna in Austria to Scotland in April 1939 on a Domestic Service Visa. Hilda was 26 years old and a recent graduate from Art School in Vienna.
The Study Centre and Succah are included in school visits and in our Guided Tours. For more information on planning and booking school visits, see here or to book a Guided Tour click here.
Researchers wishing to book the Study Centre should contact the Heritage Centre by email or phone: info@sjhc.org.uk or 0141 332 4151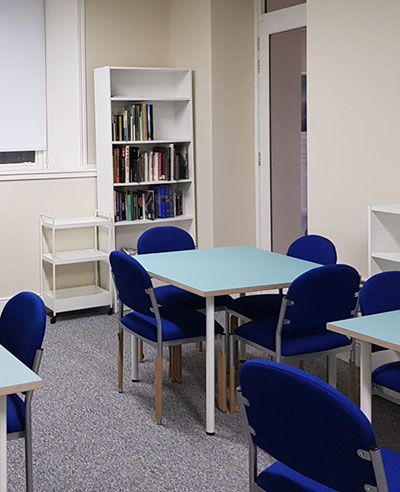 Images from the Scottish Jewish Archive Collection's Holocaust-era collections (L-R) Group of refugees in Glasgow in the 1950s, Hans Gal with baby Eva in 1944, Lore Zimmermann and Susanne Schaefer in 1939.