We have recently had the pleasure of welcoming Dr Phil Alexander, Klezmer musician and scholar of Jewish culture, who has produced a BBC Radio 4 programme about the music of Rev. Isaac Hirshow.
Rev. Hirshow was the cantor of Garnethill Synagogue for many years. Born in the Russian Pale of Settlement, he worked as a synagogue cantor before coming to Glasgow with his family in 1922.
Settling in the Gorbals along with the many other Jewish immigrants of the time, he worked first at Chevra Kadisha synagogue, and eventually was appointed as cantor at Garnethill.
Rev. Hirshow was not only a respected community leader, he was also an accomplished composer, and was Glasgow University's first ever graduate in Music.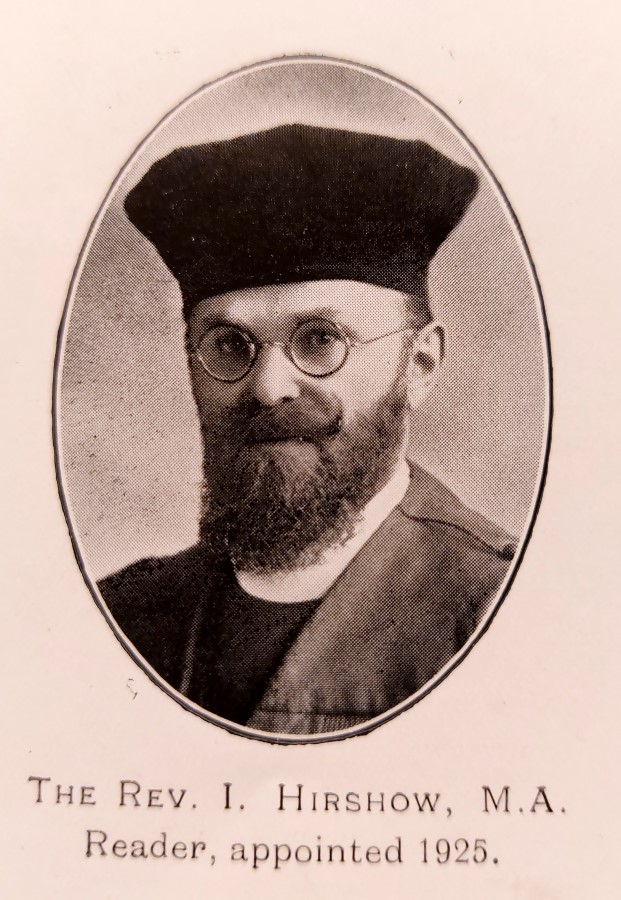 The radio programme is titled "I Belong to Glazgoy", and was broadcast on Sunday 6 August, at 4.30pm on Radio 4. The programme features Garnethill's current cantor Eddie Binnie as well as Scottish Jewish Archives Centre's Harvey Kaplan. The programme lasts for 30 minutes and is a wonderful exploration of the significance of Rev. Hirshow's music, and the context of Glasgow where he made his career. It also features an excerpt of the first performance of music that Rev. Hirshow wrote for his degree.
The programme is available to listen through BBC Sounds for 5 weeks. Click below to listen now!
Cover image features Eddie Binnie and Dr. Phil Alexander in Garnethill Synagogue and is taken from BBC Sounds website.