*Unfortunately this event has been cancelled*
Have you ever seen information online that you knew was incorrect? Or been unable to find out anything reliable about a subject you are researching? Being able to rely on accurate information on Wikipedia is key – it is one of the most visited websites in the world, read over 22 billion times per month. Wikipedia is used by Alexa and Siri to answer questions and is used by Google on the first page of their searches.
Join us on Wednesday 26th October for our editing event to help improve the representation of Scottish Jewish heritage, history, and culture on Wikipedia and Wikimedia Commons.
After this event, you will be able to fix errors, both for yourself but, more importantly, for those 22 billion views. We are partnering with Wikimedia UK as part of their Connected Heritage project, which is funded by DCMS and The National Lottery through The Heritage Fund's Digital Skills for Heritage initiative. This project works actively to train and empower new authors and to gather data, images and knowledge on underrepresented subjects.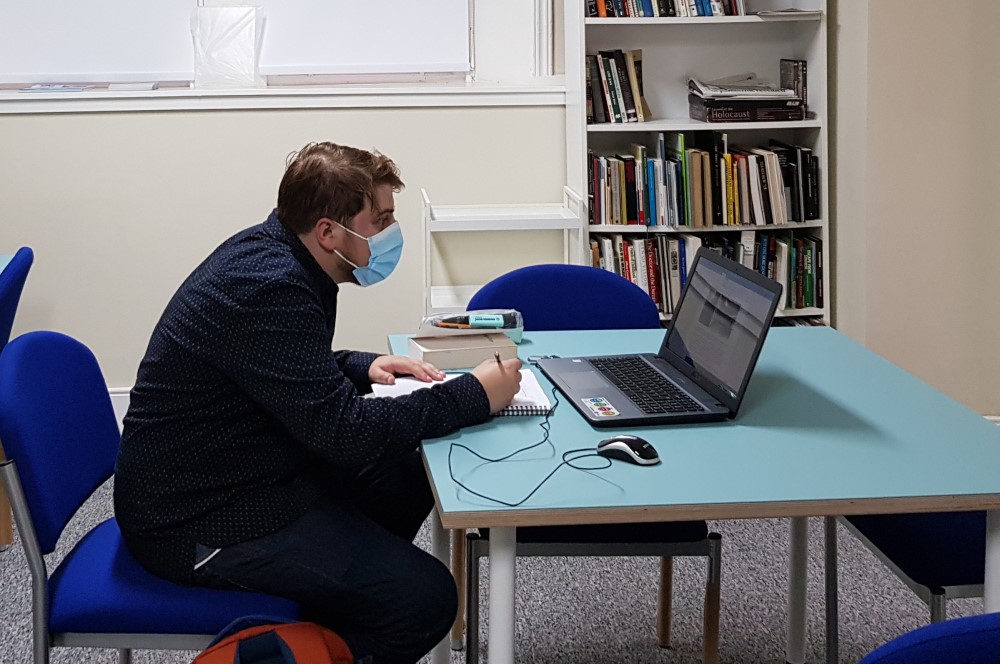 Who is this event for?
This event is for everyone involved with the Scottish Jewish Heritage Centre, the Scottish Jewish Archives Centre, and anyone interested in Scotland's Jewish heritage.
I have never edited Wikipedia before!
Full training is provded – We will support you by showing you how to set up a Wikipedia account and make edits, as well as create new articles and upload images. We will focus on improving existing articles on Jewish heritage, history and culture in Glasgow and Scotland using books and resources from the Scottish Jewish Archives Centre. We will also aim to add photographs and images of local synagogues, relevant monuments, and architecture.
Where is the event?
The event will take place at the Scottish Jewish Heritage Centre, based in Garnethill Synagogue, Glasgow, and is running in conjunction with the Scottish Jewish Archives Centre and Wikimedia UK.
Do I need to book?
Yes please! Booking is free – https://www.eventbrite.co.uk/e/connected-heritage-scottish-jewish-heritage-wikithon-tickets-404571583497
What should I bring?
Please bring a laptop and power cable on the day. Tea, coffee and biscuits will be provided. You are welcome to bring a water bottle but please do not bring any other food or drink with you as kosher food rules are followed in the building.
We will send supporting information and resources prior to the event.
Timetable- Wednesday 26th October

13.45 – 14.00: Join us at the Scottish Jewish Heritage Centre for a 2pm start
14.00 – 14.15: Introduction to Wikipedia
14:15 – 15.15: Training Session 1
15.15 – 15.30: Comfort break
15.30 – 16:00: Training Session 2
16.00 – 16.45: Editing (with breaks at your discretion)