The Scottish Jewish Heritage Centre is excited to announce that we will be hosting a special event for secondary school pupils in January 2024, in the lead up to Holocaust Memorial Day. The theme for Holocaust Memorial Day 2024 is "Fragility of Freedom", which you can find out more about here.
For this event, we are honoured to be hosting speakers whose parents were survivors of the Holocaust, and who made a life in Scotland. As many of those who experienced the horrors of the Holocaust first-hand are no longer with us, we now look to the second generation to continue sharing their stories. This will be a very special opportunity for pupils to hear these stories as told by those closest to the survivors. The pupils will have the opportunity to ask questions, and will be able to share what they have learned with their fellow pupils back at school for Holocaust Memorial Day.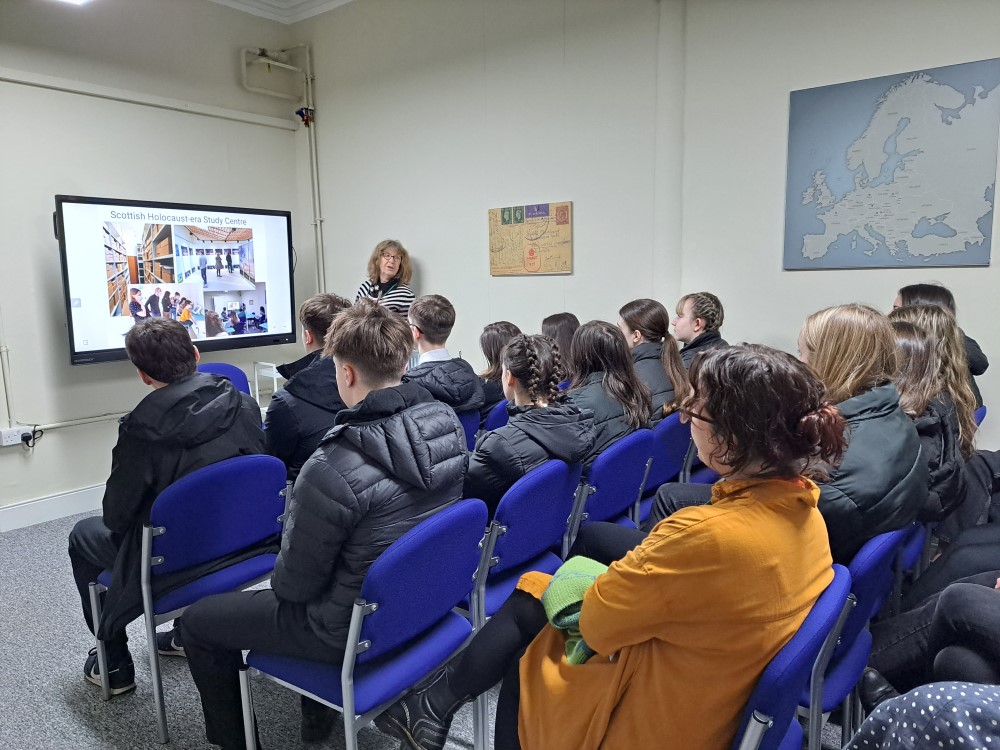 The event will take place on Tuesday 23rd January 2024. The programme for the day is as follows:
10.00-11.30: A tour of the synagogue, 'Scotland a Sanctuary' exhibition and a chance to view original archival material from the Scottish Jewish Archives Centre
11.30-12.00: Break with refreshments provided
12.00-1.30: Two or more second generation speakers, with time for questions. Speaker information will be updated.
Speaker announcement: Susan Hodgins
"Dorrith Marianne Oppenheim was 7.5 years old when her parents, Hans and Trude took her to the Hamburg Railway Station. There they waved a tearful goodbye as Dorrith's train left for Holland and then by train to London. There she was met by Fred and Sophie Gallimore who stayed in Edinburgh.  All Dorrith had with her was a little suitcase, a handbag and her toy dog Droll. Dorrith never saw her parents again. My name is Susan Hodgins. I live in Prestwick where my mum, Dorrith also lived with my dad, Andrew Sim, their 5 children and 2 dogs. A place she was very happy."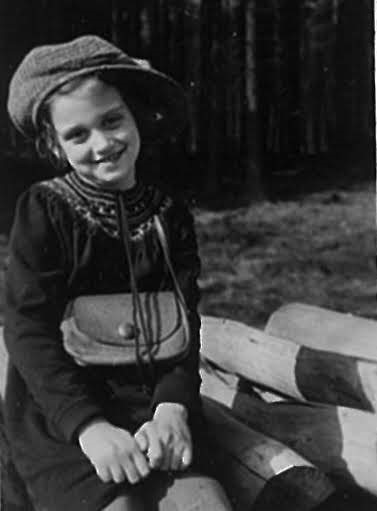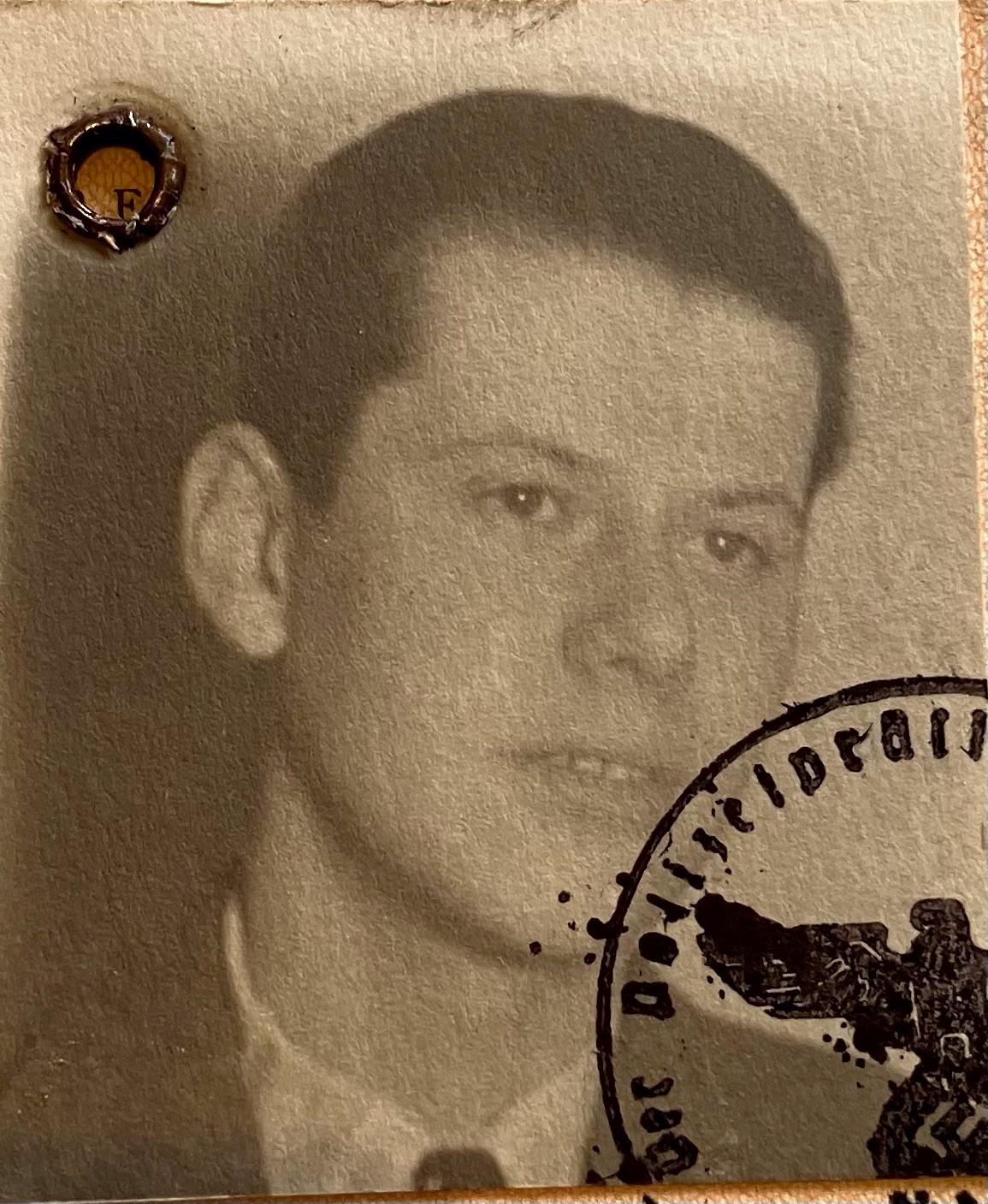 Speaker announcement: Eleanor Livingston
"My father was born in 1921 in Hungary to Czechoslovakian parents.  His father died when he was only a few years old and so his mother moved to Vienna until Hitler arrived. He arrived in Glasgow in 1939 just before travel was no longer possible. He managed to bring his beloved mother with him several months later and she lived with him for the rest of her life. He worked hard round the clock and finally opened a factory manufacturing beds and selling furniture, employing 50 locals. The company is still around today."
We hope that you will be able to join us for this special event. We can accommodate up to 8 pupils per school, and the price of a ticket is £10 per pupil. Acceptance of a Travel Bursary Application is guaranteed for this event, which you can apply for here.
If you would like to book a place for your pupils, please get in touch at schools@sjhc.org.uk to let us know how many pupils and teachers will be attending.
We look forward to seeing you there!